Tasks To Do on The Exterior Before Selling Your Home and most important things to repair before selling a house.
We're more than just a home services company.
Selling Your Home
If the time has come to sell your home, your attention will primarily turn to the inside of your home. You will want to make sure everything is clean, repaired, and looks good so potential buyers can imagine themselves living there in a positive way. However, a potential sale can be unraveled on the curb outside. If your home doesn't look great on the outside, that is the first impression that it leaves. Some can get past that with a stunning interior, but with a few simple tasks, you can make sure they don't have to.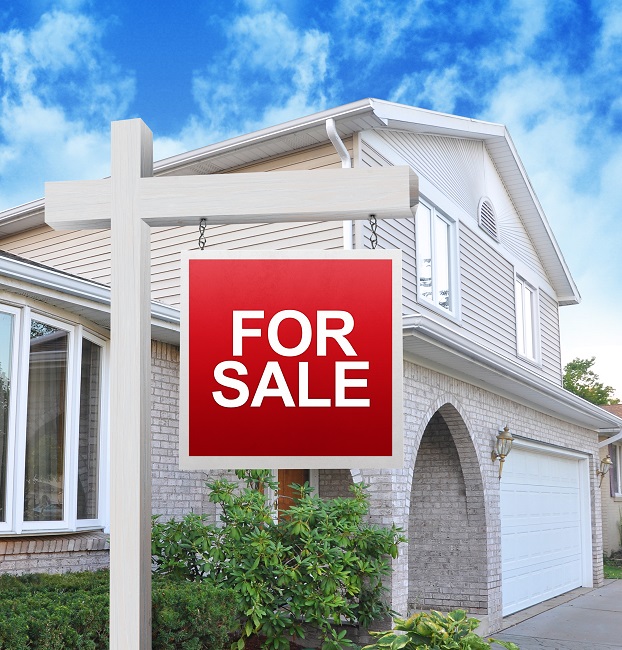 So if you are selling your home, what are some exterior tasks to have done?
Power Wash Your Home – This should always be on the top of your list if you are going to sell a home. Dirt and cobweb-free exteriors look better and can affect opinion even on a subconscious level.
Weed Your Landscaping – If you have even basic landscaping, it is best to make sure that it is weed and leaf-free before showing it. You want your yard to look well maintained as well as your home.
Clean Your Windows – When people are buying a home, a lot of time they will look around the house and then check out the windows to see what the view is like. You don't want them looking out dirty windows as that suggests a poorly maintained home.
Clean Up Your Front Door Exterior – Any real estate agent should tell you to sweep away leaves and clean the area around your entryway. It is the area where realtors spend time fiddling with keys and potential buyers end up just standing there looking around. You want them to enjoy what they are looking at.
If you are looking to sell your home, or simply want a clean and beautiful exterior, contact us today to see what we can do to restore your home to looking great.
Keeping a home in good repair can pay significant dividends when it's time to sell.
Buyers often look for homes that require few repairs, and no one wants a deal to fall apart because the home inspector found an issue the buyers can't stomach. A little prevention can spare you from the pain of watching a buyer walk away.
Here are some of the most important things you should consider repairing before selling your home.
Kitchen and Bathrooms
The kitchen and bathrooms of a home have the most mechanical systems, such as plumbing and electrical. That means they also have the highest likelihood of damage. Here are the components you should double-check:
Kitchen appliances. Make sure the refrigerator, stove, dishwasher and microwave are in good working order. Fix any leaks, and replace the coolant or freon in your fridge or freezer if necessary.
Cabinets In both the kitchen and bathrooms, everything should be in good condition, free of water damage or rot. Cabinet doors and drawers should open and close smoothly. Fix loose hinges, unclog or replace stuck drawer tracks, and replace broken knobs or handles. You can handle most of these tasks yourself, with a screwdriver and a trip to the hardware store.If the cabinets are painted, make sure the paint isn't chipped or peeling. If it is, sand them down and apply a fresh coat. Severely damaged cabinets may need to be replaced, a task that may require a contractor unless you're skilled at home renovations.

Sinks and faucets Water features should run leak-free, and all drains should operate free and clear. The overflow drain, which prevents overfilling a bathtub, should be in good working order. Hot and cold options should operate as marked on the faucets.
Bathtubs and showers.Fixtures, such as the shower head, should be fully operational, and drains should be free of clogs. If acrylic on a bathtub is peeling, you may need to resurface the tub or replace it. The exhaust vent, which removes the steam from the shower, should be fully operational. Any broken shower tiles should be replaced.
Home Interior
Next, it's time to take a look at other general interior surfaces.
Walls and ceilings Repair nail holes and minor dings and dents in the drywall. If you see discoloration, such as water damage that's been repaired, repaint the walls. Painting is one of the cheapest and easiest ways to refresh a room.
Flooring From laminate to carpet, everything should be in good condition. Replace any chipped or cracked floor tiles, or refinish scratched or dented hardwood. Replace torn carpeting, or have it steam-cleaned, especially if you have pets.
HVAC Your heating, ventilation and air conditioning system (HVAC) should be in good working order, clean and free of leaks. Your thermostat should operate properly. If you have any doubts, hire an HVAC technician to perform a tune-up and give you an assessment of your system's condition.
Water heater Similarly, your water heater should be in good working order and not leak. All pipes should be insulated.
Smoke and carbon monoxide detectors Your detectors should be in good working order, and less than ten years old. Test your detectors, and replace the batteries if needed.
Repairs vs. Upgrades
Let's make a crucial distinction between repairs and upgrades or improvements.
Upgrades are optional, discretionary ways in which a homeowner tries to maximize the value of her home. Replacing new, good-condition carpeting with hardwood floors, for example, is an upgrade. Replacing old, poor-condition carpeting is a repair.
Think of it this way: upgrades can boost the value of your home. Repairs keep your current value from falling.
Home Exterior
Here are some projects with a high payoff ratio that you might want to consider to tackle.
Garage door.Obviously, it needs to work. So do any remotes. The door should also meet all local codes and safety criteria. You may need to replace the mechanism if a coil spring is broken, or if the door features large dings or dents.
Exterior doors.Major dings or dents are a no-no. Hardware like door handles should be in good condition, and weatherstripping should be intact, and most homeowners can fix those issues themselves. Sliding glass doors should be properly aligned on tracks. The door leading to the garage should be fire-rated and code-compliant. You may need to call a contractor to replace doors or slide tracks.
Roof The roof shouldn't have any broken or missing tiles, shingles or ridge caps, as these components protect your home from water damage. Replace any problem spots immediately. Cracks, bubbles, and blisters in the sealant are also common. Fix any damage to the underlayment, which is the layer underneath the roof shingles or tiles. Interior water damage can mean a roof leak, so if you see any, call a professional.
Eaves The eaves are edges of the roof that overhang the exterior wall. They consist of the fascia, the board to which the gutters are installed, and soffits, which connect to the fascia. Everything should be free of water damage and rot. You may need to hire a contractor to replace some boards. Repaint any areas where the paint peels since the paint provides waterproofing and protection.
Drainage Yard drainage should slope away from the foundation. If water collects by the foundation when it rains, you may need to have contractor re-grade the yard or bust out concrete to fix the issue. Likewise, if the downspouts eliminate rainwater at the foundation of the house, but there's no runoff, that's a problem.
Foundation Your foundation, stem wall and retaining wall should be structurally sound. Hire a contractor to give you a professional opinion if you see any indicators of an unstable foundation, such as sagging floors, horizontal cracks in the foundation, and either horizontal or vertical cracks along any walls, interior or exterior.
Yard
Decks The deck or patio should be structurally sound, with code-compliant guardrails. Support columns, also known as infill spacing, should be structurally sound, as well. The deck should not have water damage or termite damage. You might apply a coat of polyurethane over the deck to prevent future water damage.
Landscaping The trees, shrubs, plants and other vegetation around the property shouldn't interfere. For example, if your home is next to a tall oak tree and the branches are touching the roof, you'll want to trim back those branches before they cause serious damage. Make sure no trees or shrubbery are touching the home.
Fencing Wooden fences shouldn't have any rotting or water-damaged boards. The gate on all fences, wooden or metal, should open and close smoothly. Rust or chipped paint needs fixing, but you could do that yourself. Scrub the fence with a rust converter and a wire brush, and then prime and paint over the affected areas.
If you've maintained your home throughout the years, you may not face these issues. Routine preventative maintenance, such as testing the smoke alarms monthly, waterproofing the deck every year or so, and replacing missing shingles, shortens your repair list when you decide to move.
Final thought
A home is an investment, and regular maintenance — a little DIY elbow grease, a call or two to the pros on occasion — helps keep your investment strong.
As a locally owned and operated company, we at Heron have a commitment to the community. The quality of our work reflects on us, and that matters because we are your neighbors. That's why all our staff are professionally trained and all our work is top quality.
If you are looking for someone reliable then we offer you the best work done at great prices and quality workmanship. Please call at: 778.955.9922
PROPERTY MAINTENANCE
We're an all-in-one service provider for residential exterior house cleaning, providing all services necessary to make your house shine like new again! We believe in being friendly to the environment, and that quality reflects itself in the products we choose for moss treatment.
We can offer a wide range of services. All of our tradesmen are fully qualified & insured. We will ensure that you are not paying exorbitant rates. We have an 100% retention rate on returning customers.